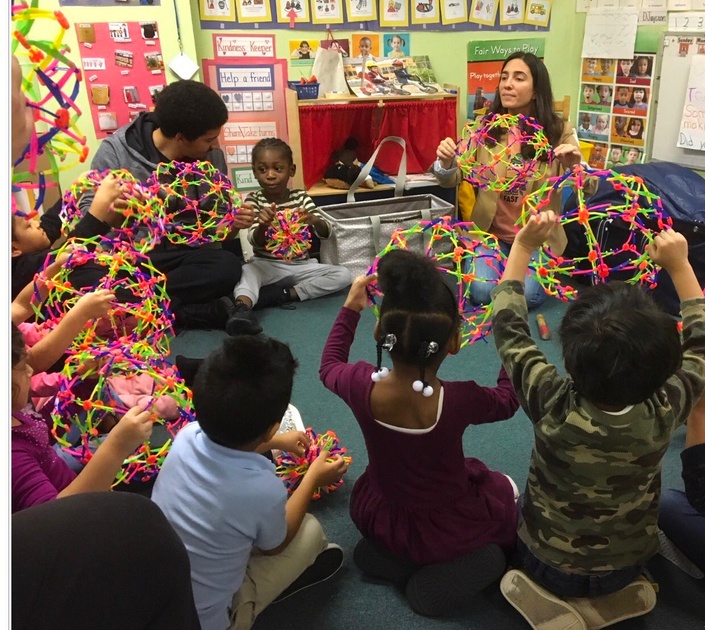 Mindful Teaching 101: A Mini Course for Teachers
Do Less, Accomplish More
It's time to feel less stressed by your teaching
And use mindfulness to help yourself and your students flourish
Enroll in Mindful Teaching 101: Do Less, Accomplish More to transform the way you approach your classroom.
____________________________________________________________________________
Here's the deal.
You and I both know that for you to be a successful teacher, what you do in the classroom can't always revolve around you teaching.
Because for your students to develop the learning skills they need, you need to give them the time and space to figure stuff out for themselves.
(Even -- gasp! -- to make mistakes.)
After all, you know that with the right support in place, kids can learn from their mistakes.
And you also know that sometimes, they simply need a few quiet moments to think.
But somehow... with the pressure of lesson observations, test scores and being graded... even the best teachers can lose sight of those priorities.
____________________________________________________________________________
And when teachers don't make as much space for pauses, hesitations, and errors in the classroom... the pressure in that classroom rises.
You feel pressured to always be guiding, lecturing, questioning and correcting.
The kids feel pressured to get everything right quickly (and don't).
You interpret your students' errors as a sign that you're failing as a teacher.
And each bad teaching day builds on the last, until all you want is for the week, semester -- or even your entire teaching career -- to be over already.
____________________________________________________________________________
But the truth is -- you didn't start working in education to burn out early and in flames.
You started working in education because you want children to treasure their school years.
You started working in education because you want to teach kids the skills they need to thrive.
But at this point, you need help reconnecting those goals with a teaching approach that doesn't leave you drained.
Because you deserve to go into your classroom feeling excited for the day ahead.
And you definitely deserve to know strategies that will allow you to take care of yourself -- and your students -- better.
____________________________________________________________________________
Hi, I'm Angie Harris. I'm a mindfulness coach, meditation facilitator, and children's author, with over 7 years' experience working with tens of thousands of children and educators in the New Jersey school system.
Through my 1:1 sessions, in-person workshops, and online trainings, I help kids and adults go from stressed out to chilled out, and turn raging emotions into feelings of strength and calm.
My approach is down-to-earth and 100% practical. I'll show you how to integrate meditation and mindfulness into your daily routines, in ways that can create a huge difference in your mood and thoughts with just a couple of minutes' practice a day.
____________________________________________________________________________
Mindful Teaching 101: Do Less, Accomplish More was created as a course for busy teachers working with age groups from pre-K through to college-level.
It's designed to:
Help you become less critical and more accepting of yourself as a teacher, so you can do your best work and ditch any feelings of inadequacy
Equip you to respond to your students' struggles, mistakes, and emotions in healthy and more productive ways
Empower you to confidently handle the stresses and demands of your job (even on really, really bad days…)
Give you simple techniques and an accessible toolkit to draw on during moments of tension or anxiety in the classroom
____________________________________________________________________________
Here's how it all breaks down:
Welcome
Lesson 1: The Power of the Pause
Lesson 1b: Guided Meditation
Lesson 2: Just One Breath
Lesson 2b: Guided Meditation
Lesson 3: Breath and the Body
Lesson 3b: Guided Meditation
Lesson 4: Label-free Teaching
Lesson 5: Beginner's Mind
Lesson 5b: Guided Meditation
Enroll now for $37 to get instant access to all modules.
____________________________________________________________________________
Testimonials
"I had the great pleasure of working with Angie Harris both with our students and our parents at Alphabets Preschool Center. Angie brought her mindfulness program and her wonderful warm personality to our site through the Asbury Park School District and we were all rewarded with calmer, more present selves. I recommend Angie and her program to anyone who wants to help children (or themselves) be more relaxed, have less anxiety, and be able to better self-regulate (control their own behavior)."
~ Esther Piekarski Lysaght, DIRECTOR, ALPHABETS PRESCHOOL CENTER, INC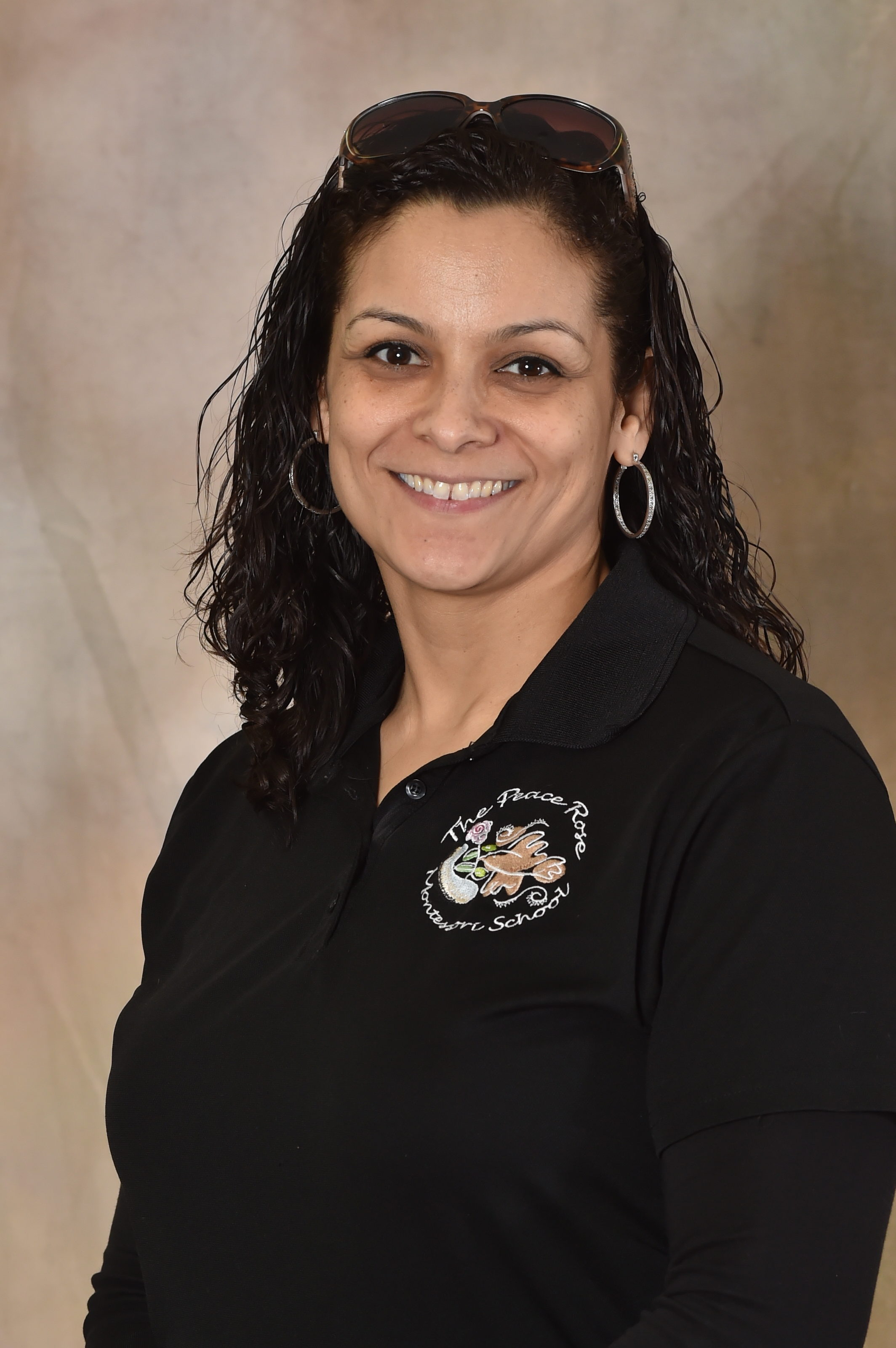 "The Peace Rose Montessori School had an amazing experience with children's book author and Mindfulness Teacher Angie Harris. The children enjoyed hearing her read her story Mad to Glad which includes mindful movement and teaches coping techniques for strong emotion in an interactive and fun way. The teachings are perfect for young children! We all fell in love with this amazing woman."
~ Carmen Sylvia Melendez, FOUNDER & DIRECTOR, THE PEACE ROSE MONTESSORI SCHOOL


"Mad to Glad teaches our children how to think. Mad to Glad is an easy to read book that teaches children how to recognise what they are feeling. It then gives them the tools they need to overcome the negatives in an easy, loving and simple way. Its positive reinforcement of self worth makes it a delightful read and a very useful tool for parenting. Angie Harris is a Mindfulness Master who is truly making a difference. As Mindfulness Coach, I often say that we need to teach our children 'how to think' not so much 'what to think' and this book delivers big time!"
~ John Shearer, MINDFULNESS COACH
____________________________________________________________________________

Enroll now for $37 to get instant access to Mindful Teaching 101: Do Less, Accomplish More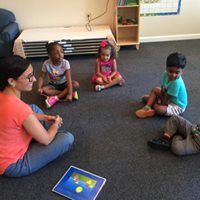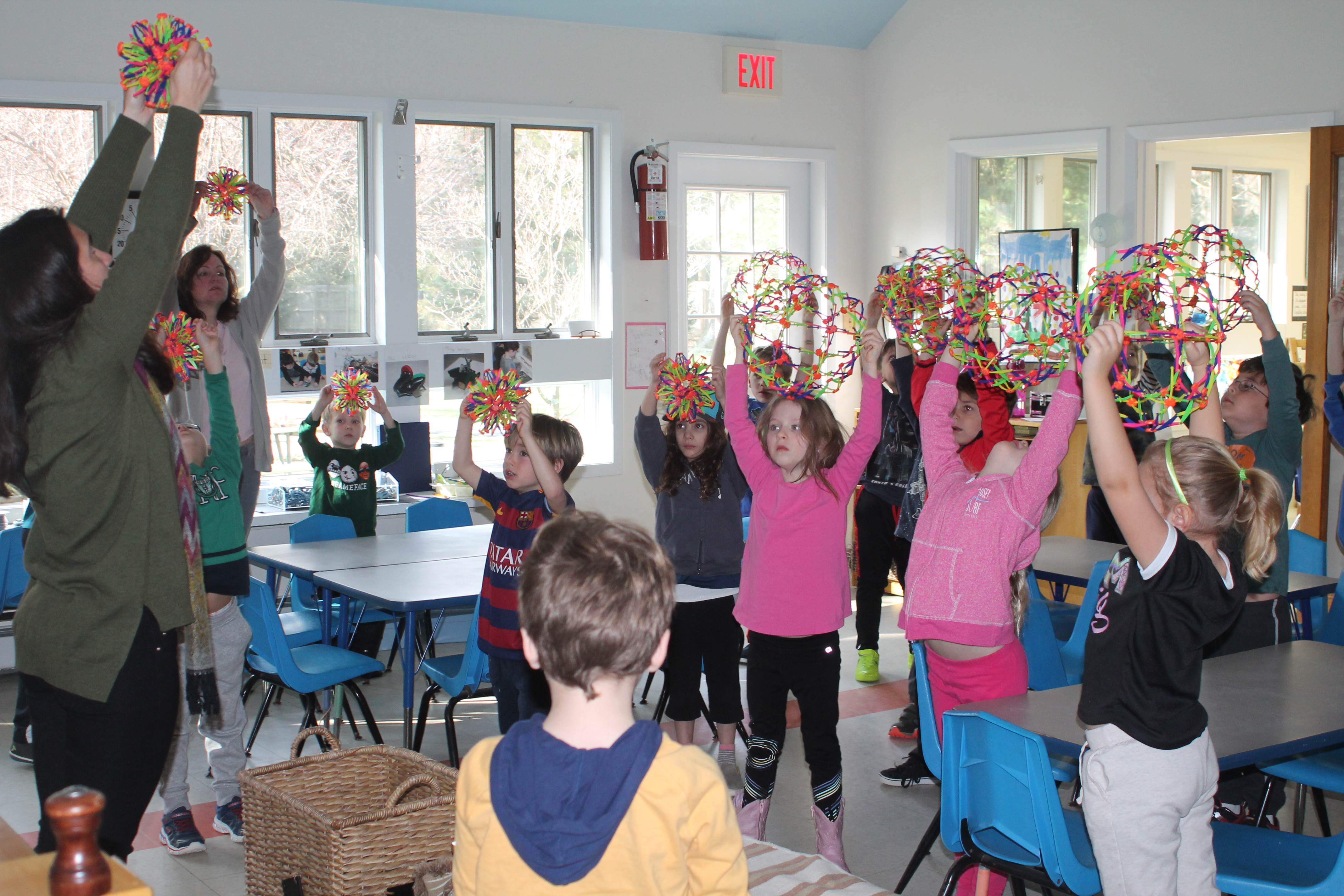 Your Instructor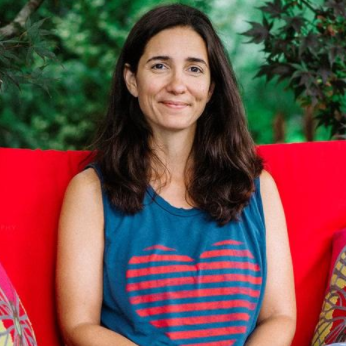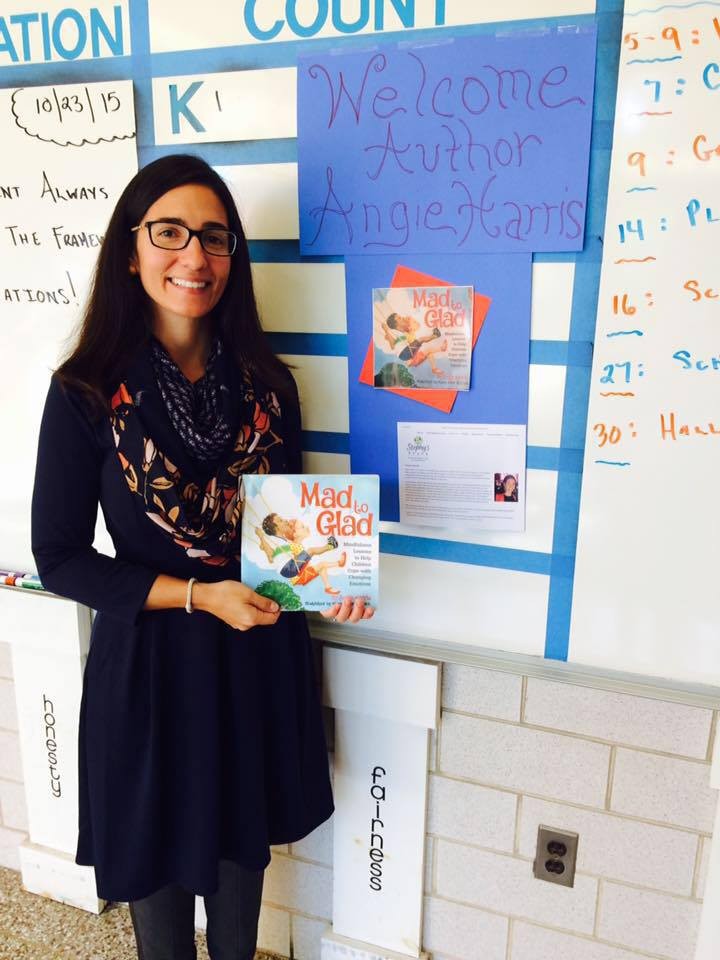 Buy Mad to Glad: Lessons to Help with Changing Emotions by Angie Harris
Angie Harris is a mother, aunt, meditation teacher and published author. Angie is honored to design and implement meditation programming for educators, parents, and corporations. As a teenager Angie suffered the sudden loss of her beloved mother, Rosemarie. It was then she was introduced to contemplative practices such as yoga and meditation. She quickly realized the more she practiced, the more comfort she felt, even while grieving such a tragic loss.

A decade later, Angie's sister Stephy was diagnosed with terminal cancer. Stephy fought bravely, but lost her battle in 2014. It was at this time that Angie's meditation practice turned outward, toward teaching. She wanted to share meditation with her young nieces and nephews, who are grieving the loss of their mother, as she was once taught to do. To learn how to deliver lessons to children, Angie attended the Mindful Schools K-12 curriculum training in 2012. Her children's meditation teachings came to life in Mad to Glad, Simple Lessons to Help Children Cope with Changing Emotion, available for sale everywhere books are sold.
Angie is currently attending the Mindfulness Based Stress Reduction teaching program through UMASS Medical School in Shrewsbury Massachusetts.