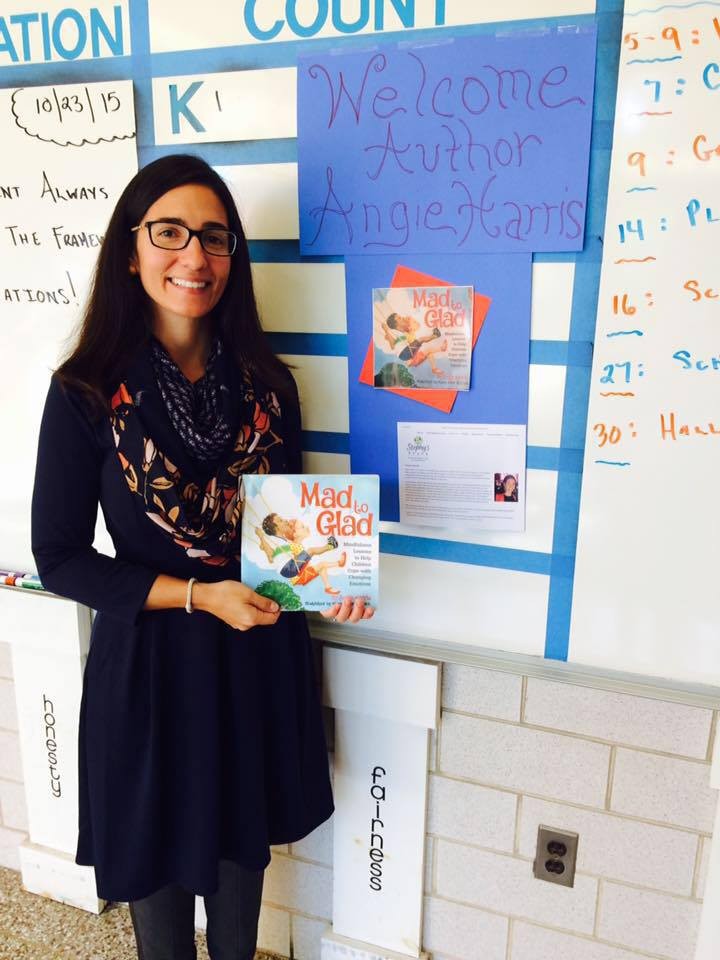 Buy Mad to Glad: Lessons to Help with Changing Emotions by Angie Harris
Angie Harris is a mother, aunt, meditation teacher and published author. Angie is honored to design and implement meditation programming for educators, parents, and corporations. As a teenager Angie suffered the sudden loss of her beloved mother, Rosemarie. It was then she was introduced to contemplative practices such as yoga and meditation. She quickly realized the more she practiced, the more comfort she felt, even while grieving such a tragic loss.

A decade later, Angie's sister Stephy was diagnosed with terminal cancer. Stephy fought bravely, but lost her battle in 2014. It was at this time that Angie's meditation practice turned outward, toward teaching. She wanted to share meditation with her young nieces and nephews, who are grieving the loss of their mother, as she was once taught to do. To learn how to deliver lessons to children, Angie attended the Mindful Schools K-12 curriculum training in 2012. Her children's meditation teachings came to life in Mad to Glad, Simple Lessons to Help Children Cope with Changing Emotion, available for sale everywhere books are sold.
Angie is currently attending the Mindfulness Based Stress Reduction teaching program through UMASS Medical School in Shrewsbury Massachusetts.